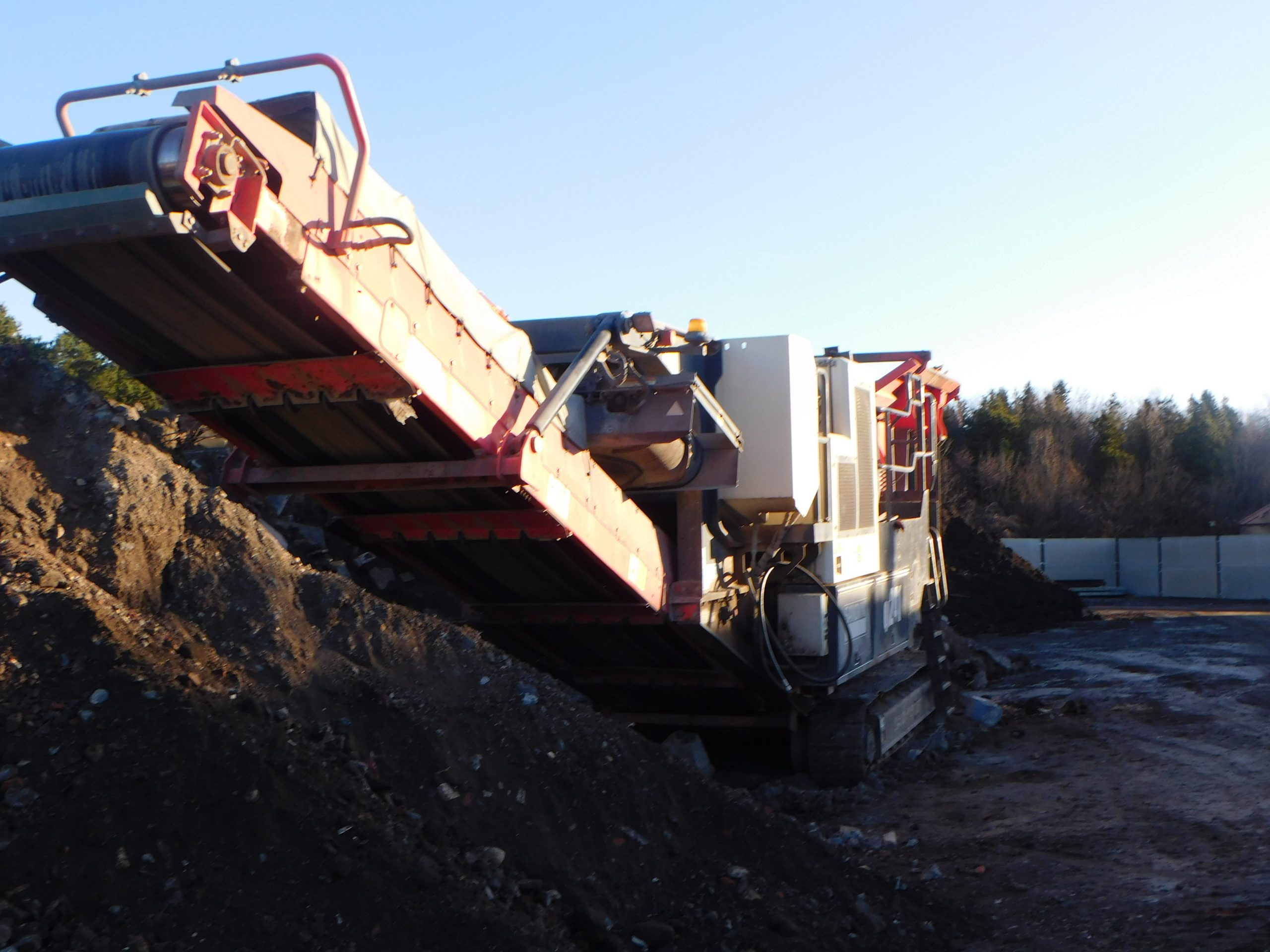 Crushers
ECRA can provide contract crushing services at our yard in East Cramlington.
Crushing helps to reduce the amount of products that would need to be collected and delivered to site as it is able to turn your concrete/hardcore into a sub-base standard product and with further processes that are available you could turn your material into a capping product or many others.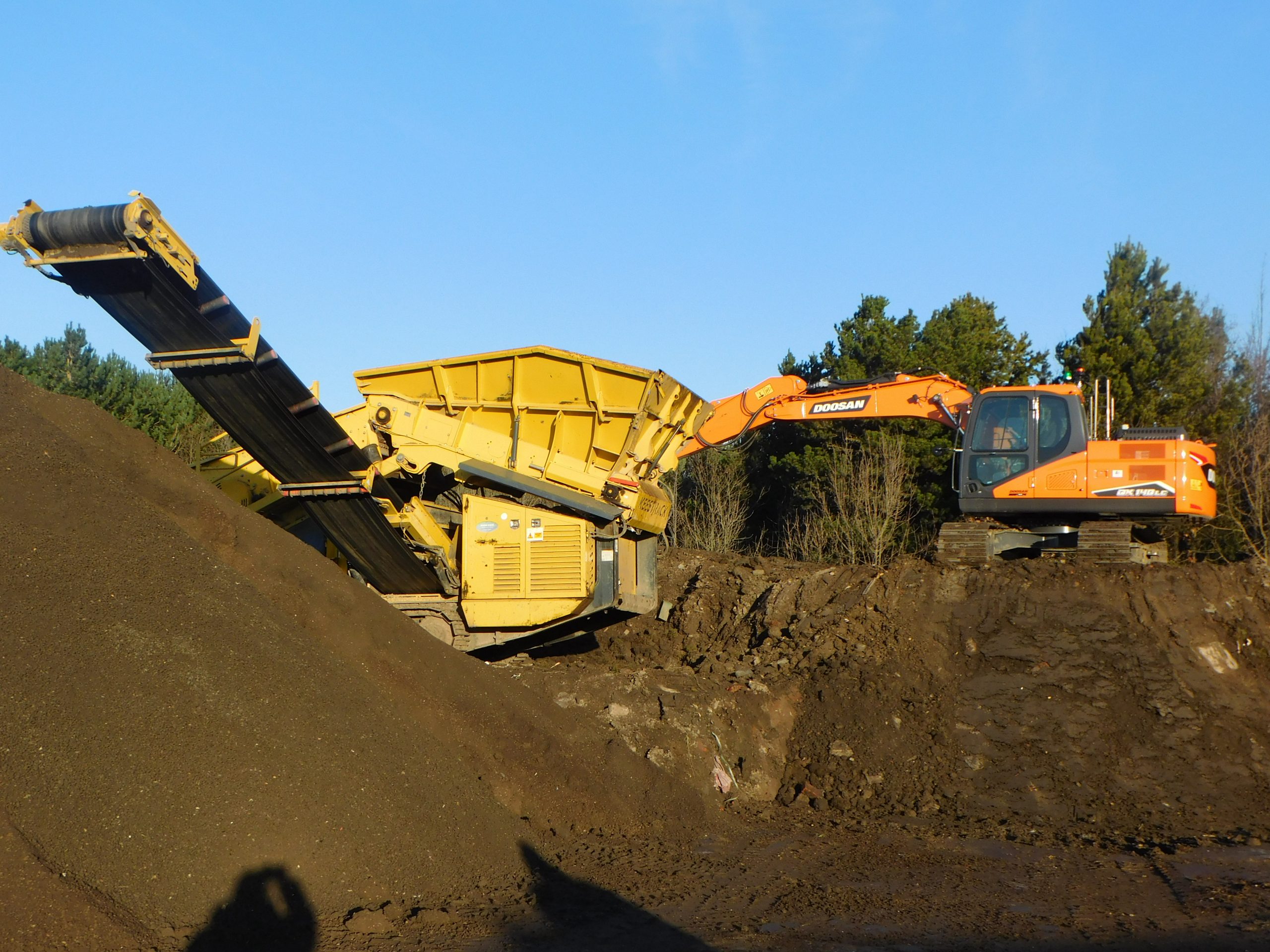 Screeners
Screeners can deal with the following products:
Sand
Gravel
Topsoil
Coal
Stone
Mulch
The Screeners can separate your original product into 3 different products
Excavators
A 360 excavator operator controls a large digging machine which sits on a rotating base, allowing them to pick up large amounts of earth or other materials, and move them anywhere within the vehicle's radius.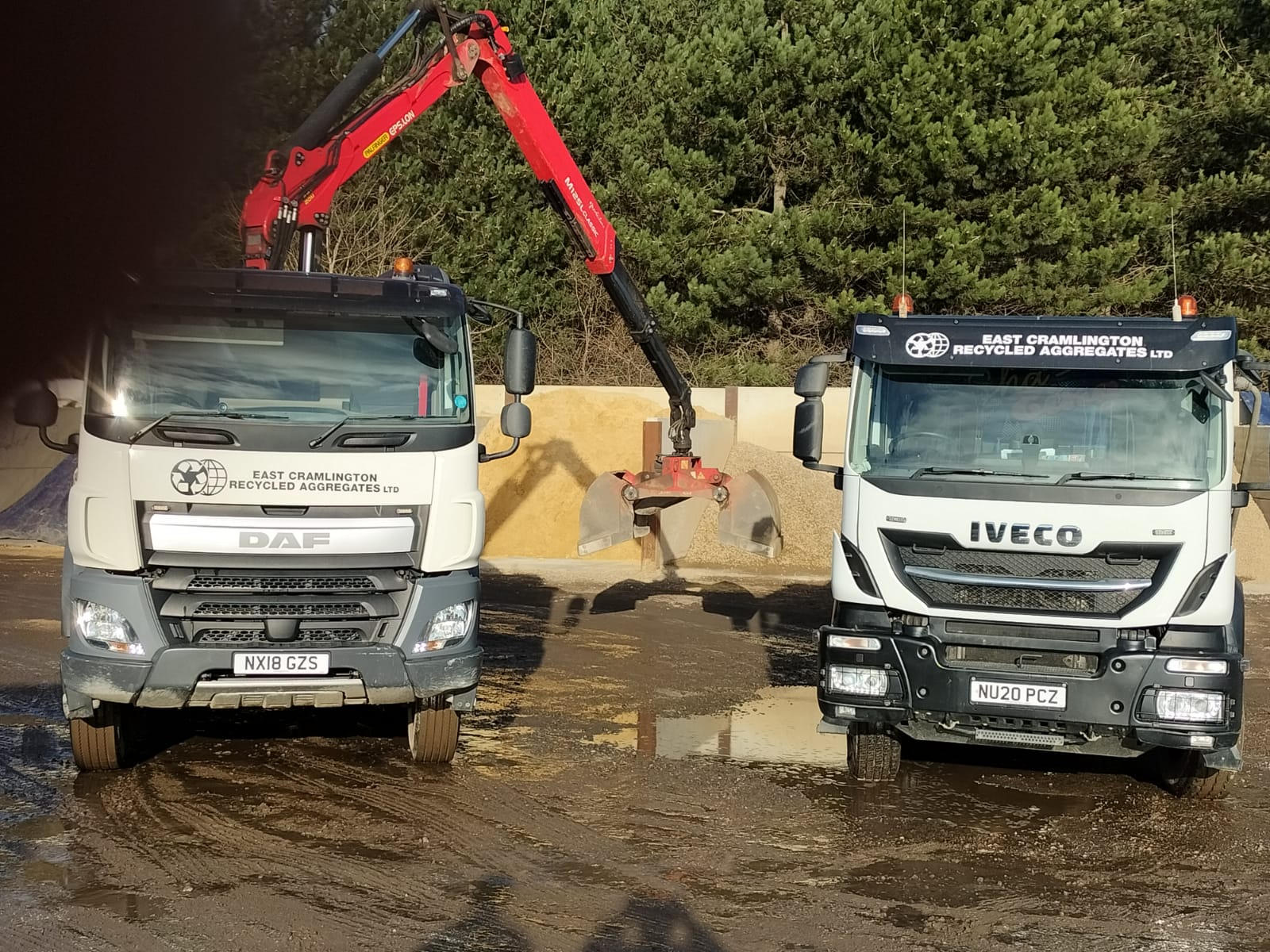 The increasing emphasis on recycling, and concerns about easing environmental damage caused by the construction industry, has meant an expansion of the company into the specialist area of recycling waste aggregates from construction sites. The Government actively encourages the use of recycled material and with the continued increase of land fill tax this pressure will only increase in the future.
ECRA has a policy of salvaging and recycling materials wherever possible. The recycling of materials can save money, save energy and reduce the amount of raw material extracted and waste material disposed of in landfill sites.
Waste materials such as hardcore, concrete, stone, bricks and paviers can be crushed by our machinery and turned into a reusable and commercial product.
Aggregates & Topsoil – ECRA
ECRA's experience in dealing with recycled aggregates enables us to provide a high quality product.
The product that you collect or receive from ourselves will have been put through many processes to ensure our high standard is met. ECRA work hard to ensure we maintain the standards needed in this industry
Our Yard in Cramlington is available for you to tip and collect as little and as much as you want.
We accept the following:
Concrete
Hardcore
Brick
Stone
Reinforced Concrete
Mixed Hardcore/Soil
Topsoil
We DO NOT accept:
Plastic
Wood
Asbestos
General Rubbish
Green Waste
Turf
Clay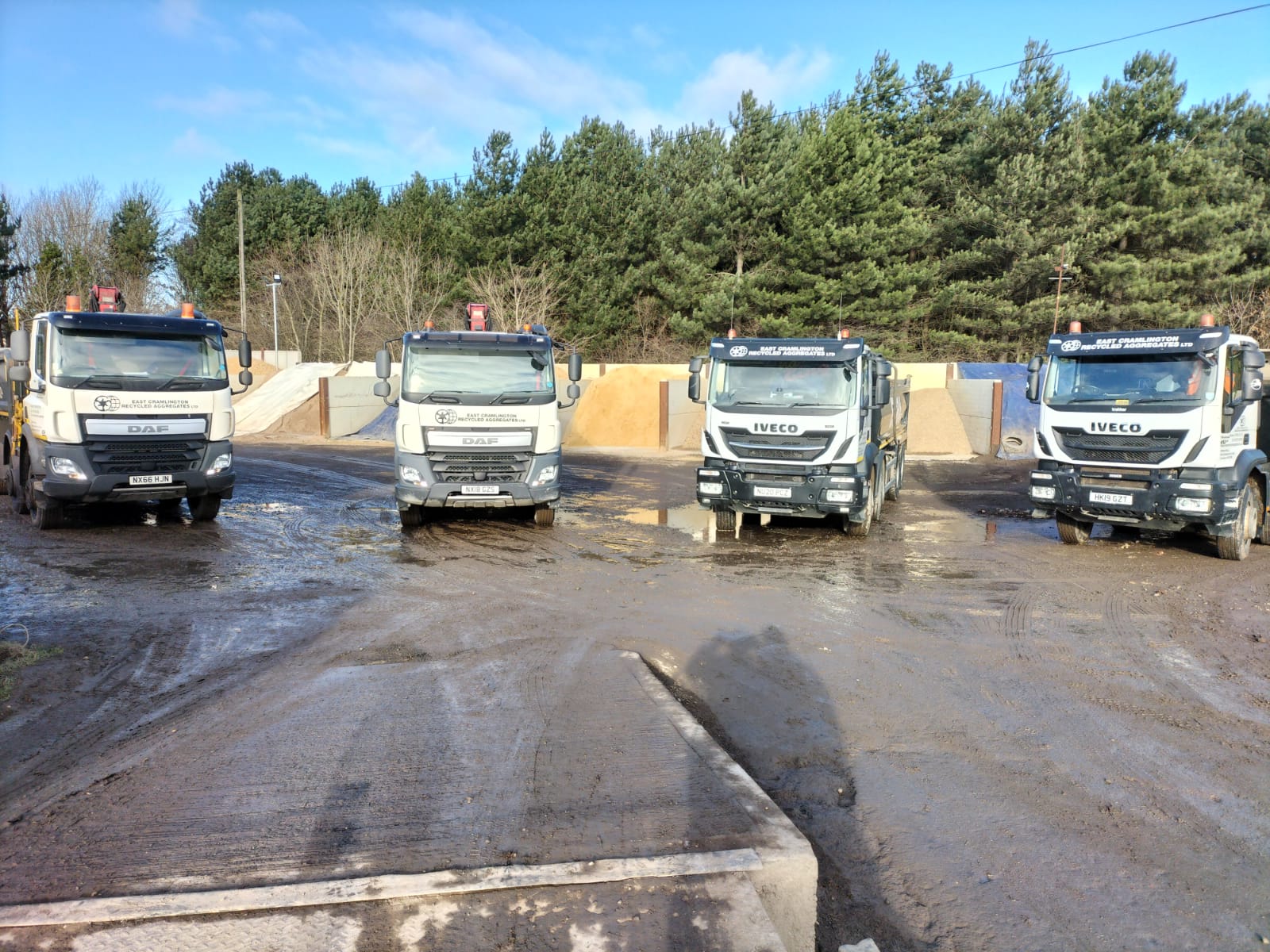 Available for you to collect:
6f5
Type 1
Type 1 whinstone
Type 1 dolomite
Fines
Gravel (Various Sizes)
Clean Stone (Various Sizes)
Topsoil
Sand
Premium soil conditioner
Please contact us for Tipping & Collection Rates. Please note all of these products are available for delivery as well as collection. If you can't see the product you need please call us and we will try to source it for you.