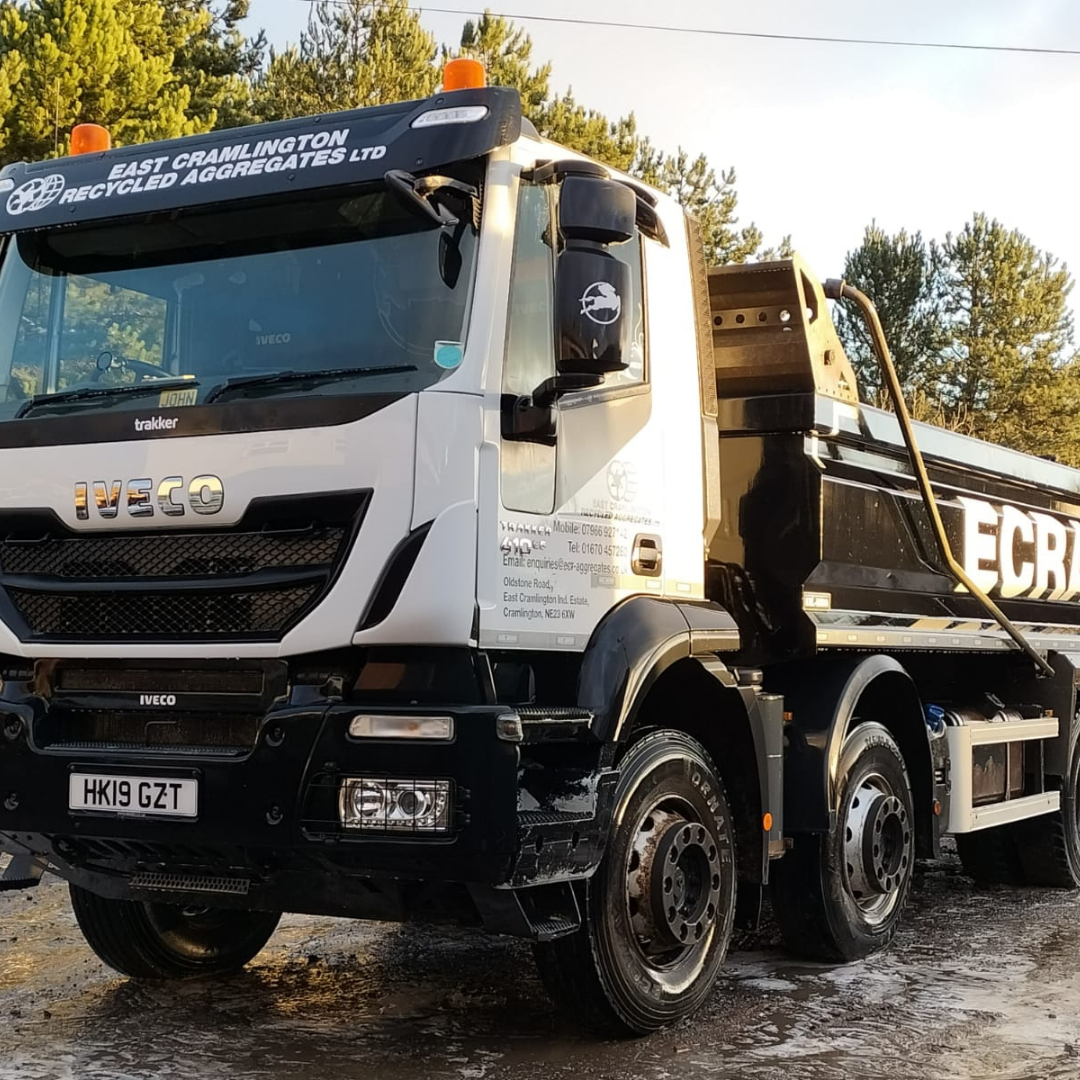 Collect
At our waste transfer station we take all types of inert waste and spoil. Customers can tip here or we can collect by Hiab wagon. We accept concrete, hardcore. brick, stone, mixed hardcore/soil, topsoil.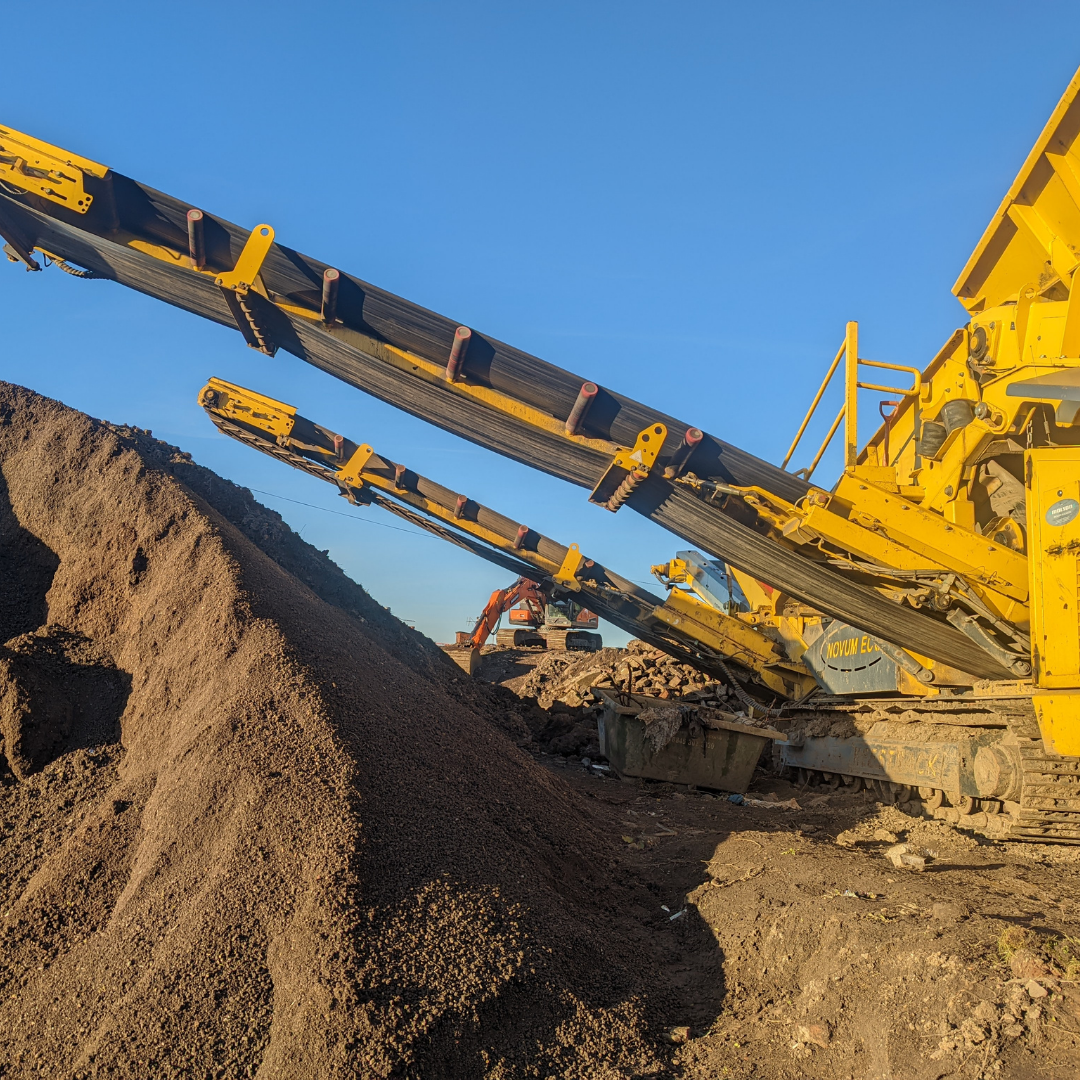 Recycle
We crush, screen and recycle waste materials from demolition and construction sites, producing materials suitable for re-use. This can be done at your site saving you tipping and transport costs.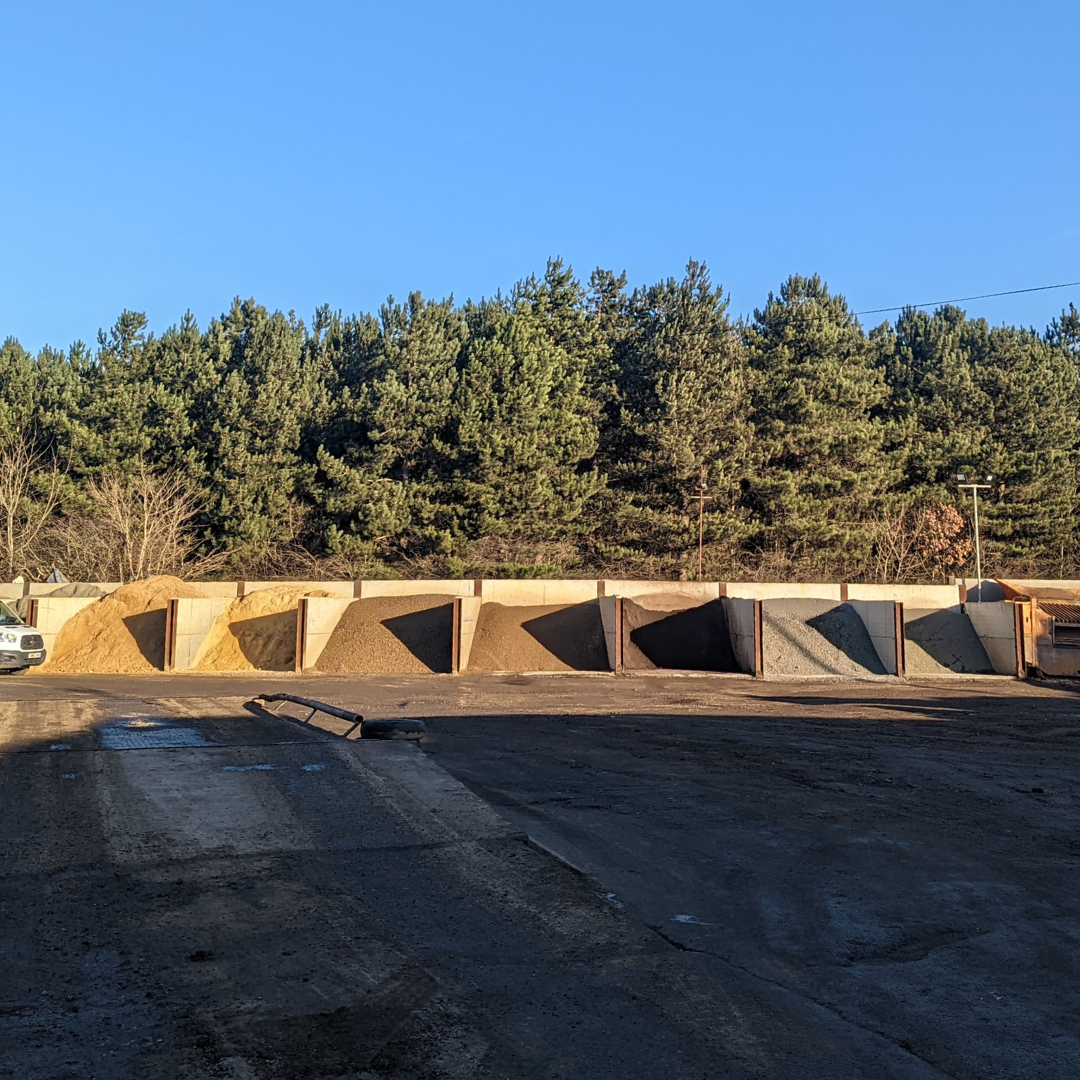 Supply
Supply and delivery of decorative stone, stone, dolomite, sand, gravel, pipe bedding and concrete ballast to the general public, construction and utility industries. We supply both recycled and non-recycled materials.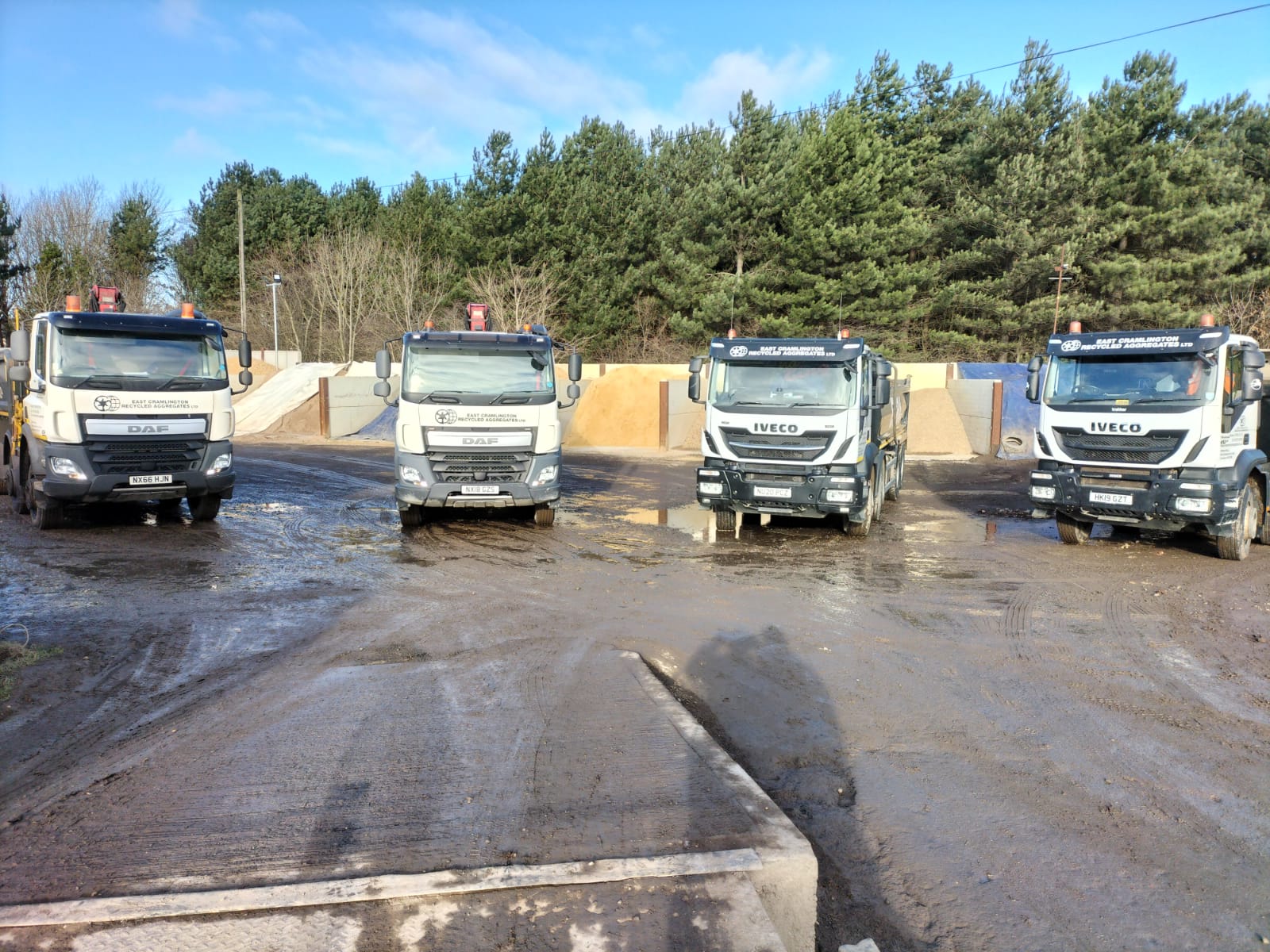 About Us – East Cramlington Recycled Aggregates
East Cramlington Recycled Aggregates is a successful haulage and recycling firm covering the North-East region.
East Cramlington Recycled Aggregates is able to remove your construction waste from site for crushing and whenever possible for recycling into a re-usable product. The recycling of material means that less raw material need be extracted from the ground.
East Cramlington Recycled Aggregates can offer a service that is tailored to suit the needs of each appointment, from large-scale demolition clearance to small-scale home improvements.